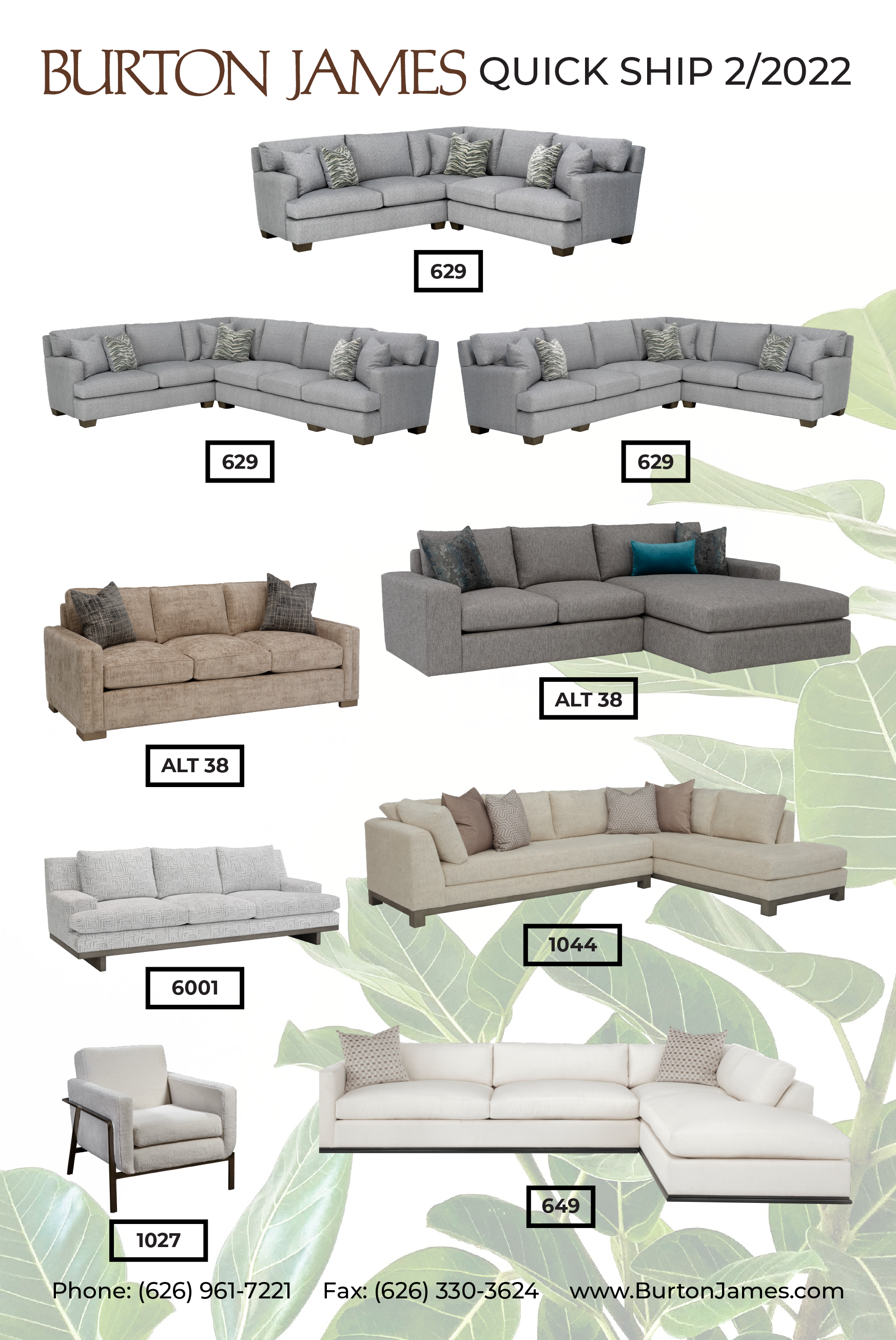 Summer Delivers Shorter Lead Times!
Summer is peeking around the corner, and it's the perfect time to sit back and let Burton James make your day a bit easier with our 2022 QUICK SHIP program.
Featuring some of our most popular frames and fabrics, along with four-week lead times, our Quick Ship program delivers peace of mind, leading to bright days ahead!