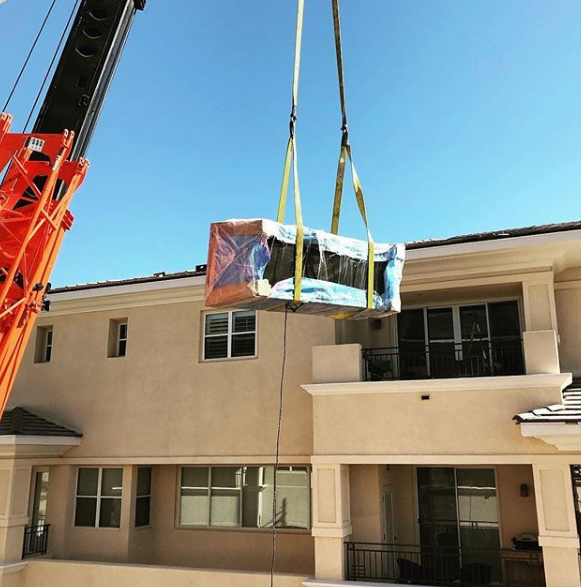 Going Up on Instagram
We never know here at Burton James where our furniture might end up!
Case in point: this photo from our friends at E-Design Home in Las Vegas moving one of our pieces, using a clever method not seen often on this side of the Rockies!
If you aren't following along, please do take a moment and join our #InstaFamily as we share more design and inspiration.